Industry Impact Roundtable
Gurvinder Ahluwalia , IBM, Lawrence Orsini , LO3 Energy, and James Allen Regenor , Moog Aircraft Group
April 18, 2017 | Business of Blockchain
Industries around the world are considering the potential applications and influence of blockchains.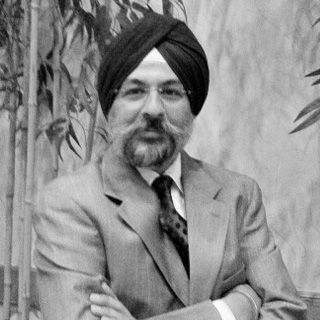 Gurvinder Ahluwalia , CTO, Technical Solutioning, IBM
Gurvinder Ahluwalia is the "Field" CTO for cloud computing across IBM's hardware, software, and service businesses for the U.S. market, covering around 70% of the company's cloud portfolio. He provides architecture leadership to solution, migrate, and integrate applications and edge devices for business enabled by cloud technology.
Based in Dallas, Guri is engaged in standards-related and open-source movements including OpenStack, CloudFoundry, NIST, and the Open Group. He hosts the Dallas developers Meetup on Cloud Foundry and Bluemix.
Lawrence Orsini , Principal and Founder, LO3 Energy
Lawrence Orsini is the founder of LO3 Energy, a groundbreaking energy and tech company working on innovative new hardware and software products in distributed energy and computation. Previously, Lawrence was director of new products for CLEAResult, working as the strategic lead on developing, piloting, and deploying new utility service offerings. His work focused on energy efficiency, microgrids, and load management for commercial, industrial, and residential market sectors.
James Allen Regenor , Business Unit Director, Additive Manufacturing & Innovation, Moog Aircraft Group
At Moog Aircraft Group, which he joined in 2013, James's responsibilities include new capabilities development, business development, innovation strategies, and capabilities-based strategy designs. Currently, he is leveraging Moog's market-leading 3-D-printing capability to meet customers' aircraft sustainment challenges and innovating in supply chain strategies with his patent-pending blockchain-based solution, VeriPart. Prior to joining Moog, James was a colonel in the United States Air Force. He has commanded at the group and squadron level and held positions on the Joint Staff, Air Staff, and Strategic Command staffs. Additionally, he served as deputy executive secretary of the National Security Council in both the Bush and Obama administrations. James was also a command C-17 and KC-135 pilot.
James holds a BS in geography from the United States Air Force Academy, a master's of aeronautical science from Embry-Riddle Aeronautical University, a master's degree in military operational arts and sciences from the Air Command and Staff College, and a master's degree in national resource strategy from the National Defense University, Industrial College of the Armed Forces.
Topics
Business Impact
How technology advances are changing the economy and providing new opportunities in many industries.
Smartest Companies
The companies that best combine innovative technology with an effective business model.
Please enter your email address to view this free video.
We'd like to keep in touch about future MIT Technology Review initiatives and events.